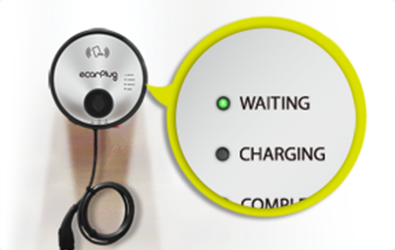 01

Charging preparation

Check that the charger's [WAITING] LED is lit. Connect the electric car to the charger with a charging connector.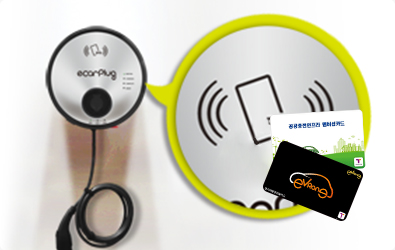 02

Beginning to charge

Hold your Ministry of Environment charging card or evRang charging card on the smartphone icon on the top of the charger, and charging will commence with the voice message, "Charging begins."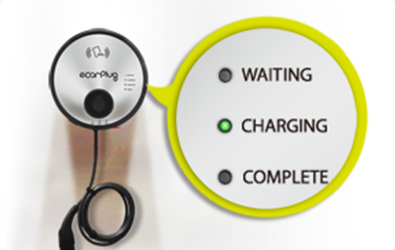 03

Charging

Once charging begins normally, the [CHARGING] LED will blink.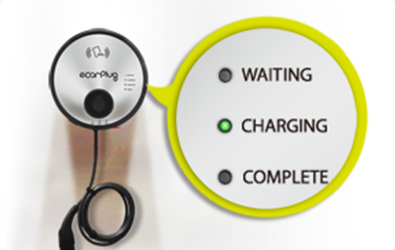 04

Charging completion

When charging completes, a voice message will inform you of the completion and the [COMPLETE] LED will turn on.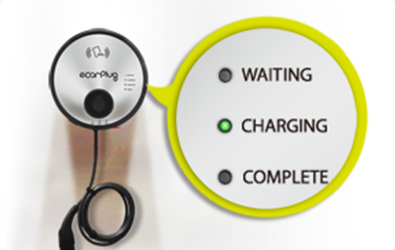 05

Charging errors

If the device is malfunctioned, the [ERROR] LED will light up and charging will be stopped. If an [ERROR] occurs, please contact the company's number attached to the device.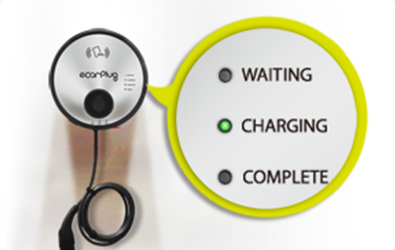 06

Charging Ends

If you wish to stop charging, hold the same charging card on the card detector on the top of the charger and then charging will be stopped with a voice message. Remove the connector from the car when the [COMPLETE] LED lights up.
If you have lost your card

1) Inquire on the Ministry of Environment website www.ev.or.kr or 1661-0970
2) Inquire on the evRang website www.evrang.com or 1833-4577